A stunning kitchen combining two gorgeous gloss acrylic finishes, offering a luxurious modern appeal with the fully handleless design
Kitchen Range:
Daval Spa Fields Gloss White and Gloss Dove Grey
Worktops:
Konigstone Cosmos Star Quartz
"Thank you to Jordan and his team, fabulous from start to finish. Planning and execution all carried out with extreme professionalism. It's obvious you care about what you do!" Elly Welsh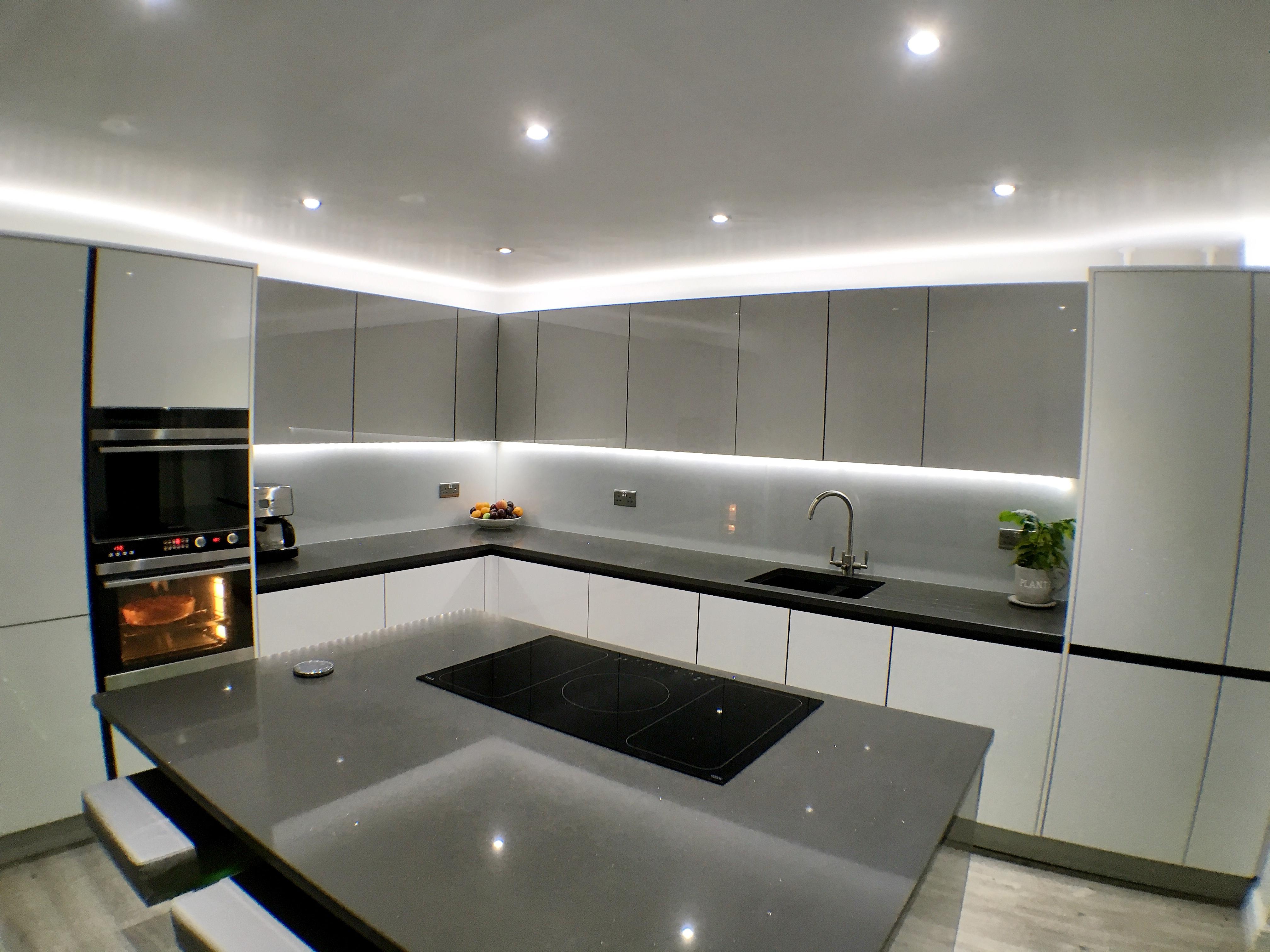 Sleek, stylish, and full of substance, this kitchen is a truly special place to be...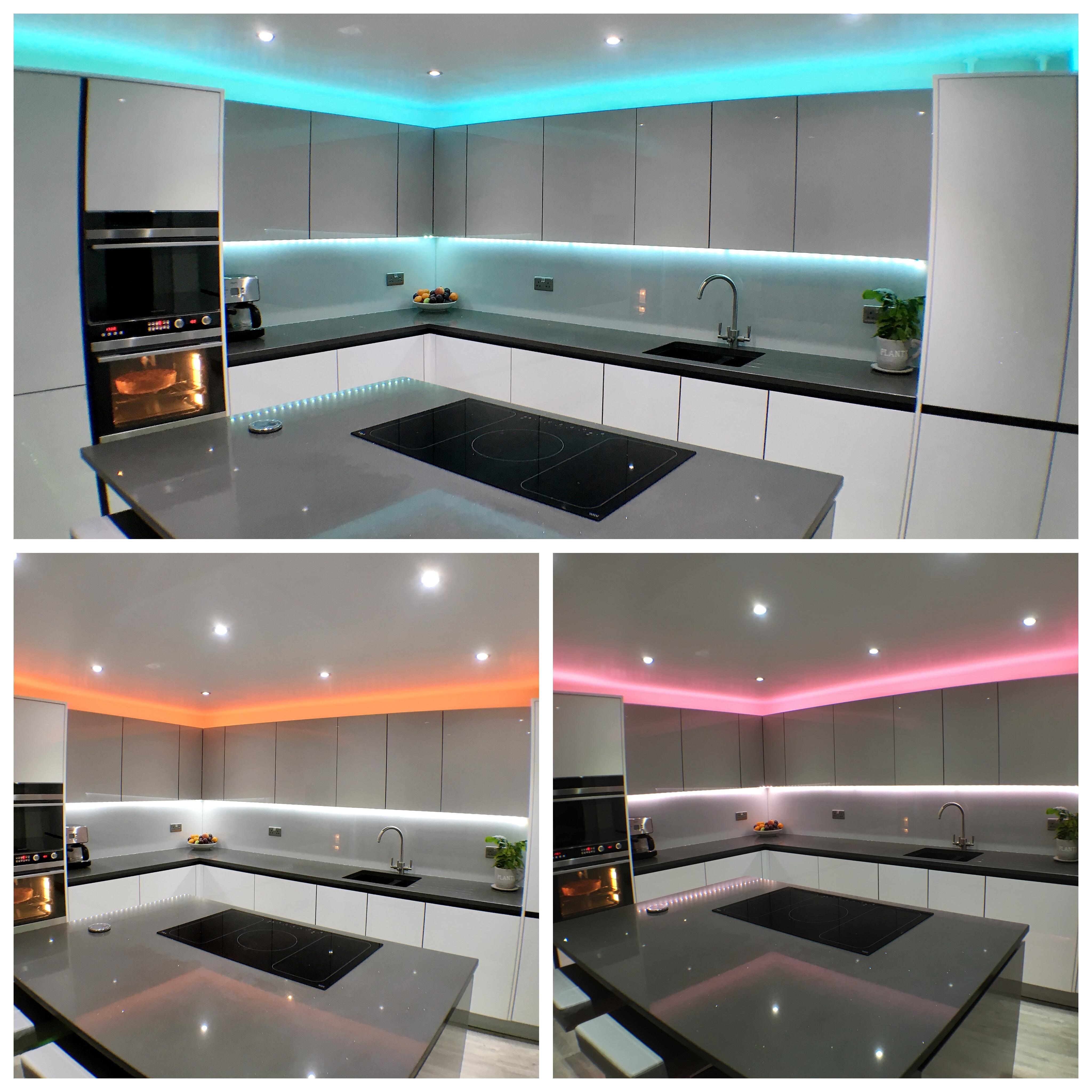 The LED ligthing is totally flexible and can be changed to any colour, and all controlled from a smartphone...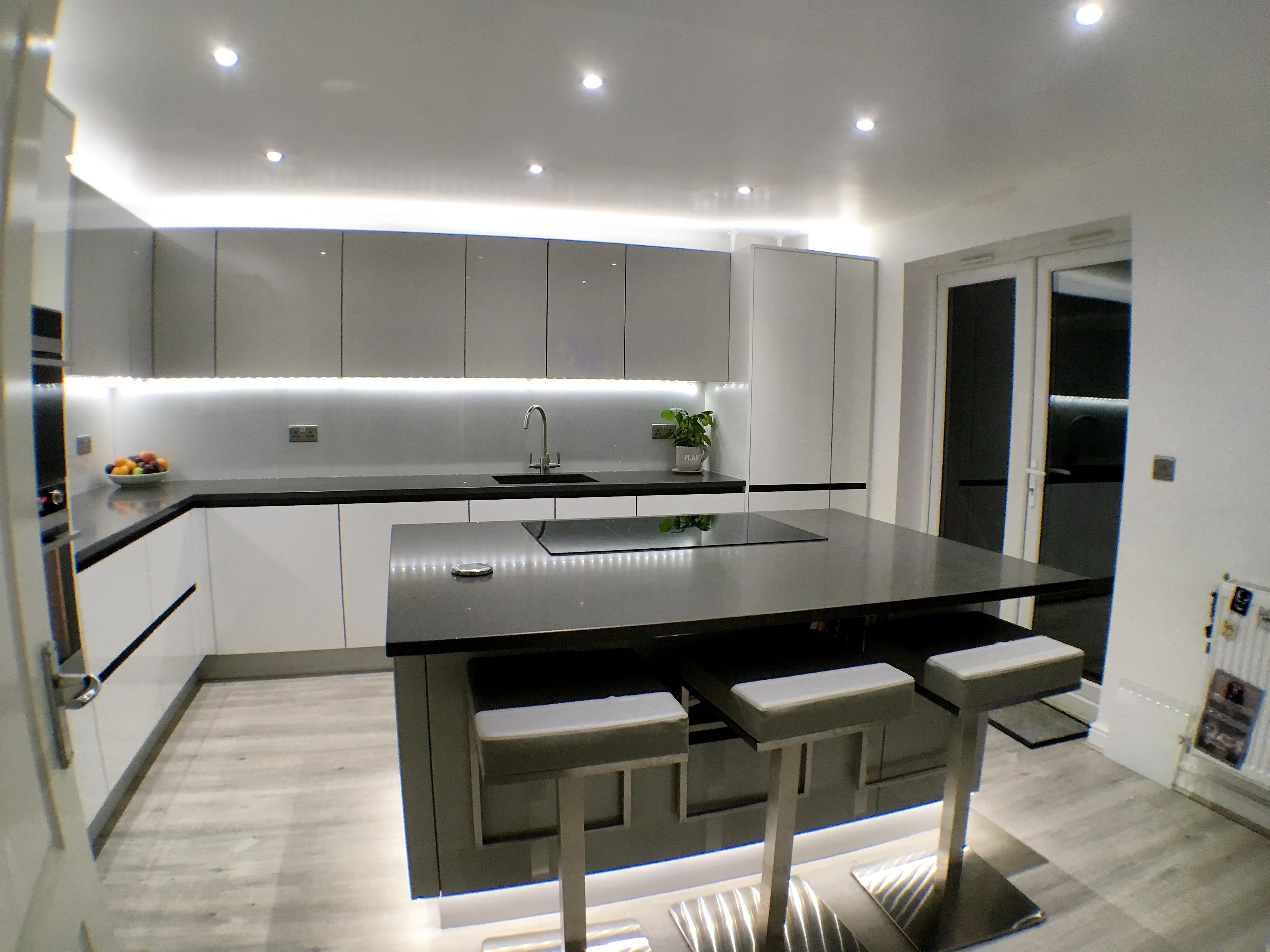 The seating area of the island gives plenty of space for eating without having to use the dining room for every meal - we carefully designed it with enough room to walk around without feeling tight, creating a real feel of openness whilst maintaining the best use of the space
Plenty of drawers allow for maximum storage efficiency, we made the two pan drawer sets to a bespoke 630mm width each to reduce the need for a filler to the left of the fridge freezer - total design flexibility with our made-to-measure cabinets and frontage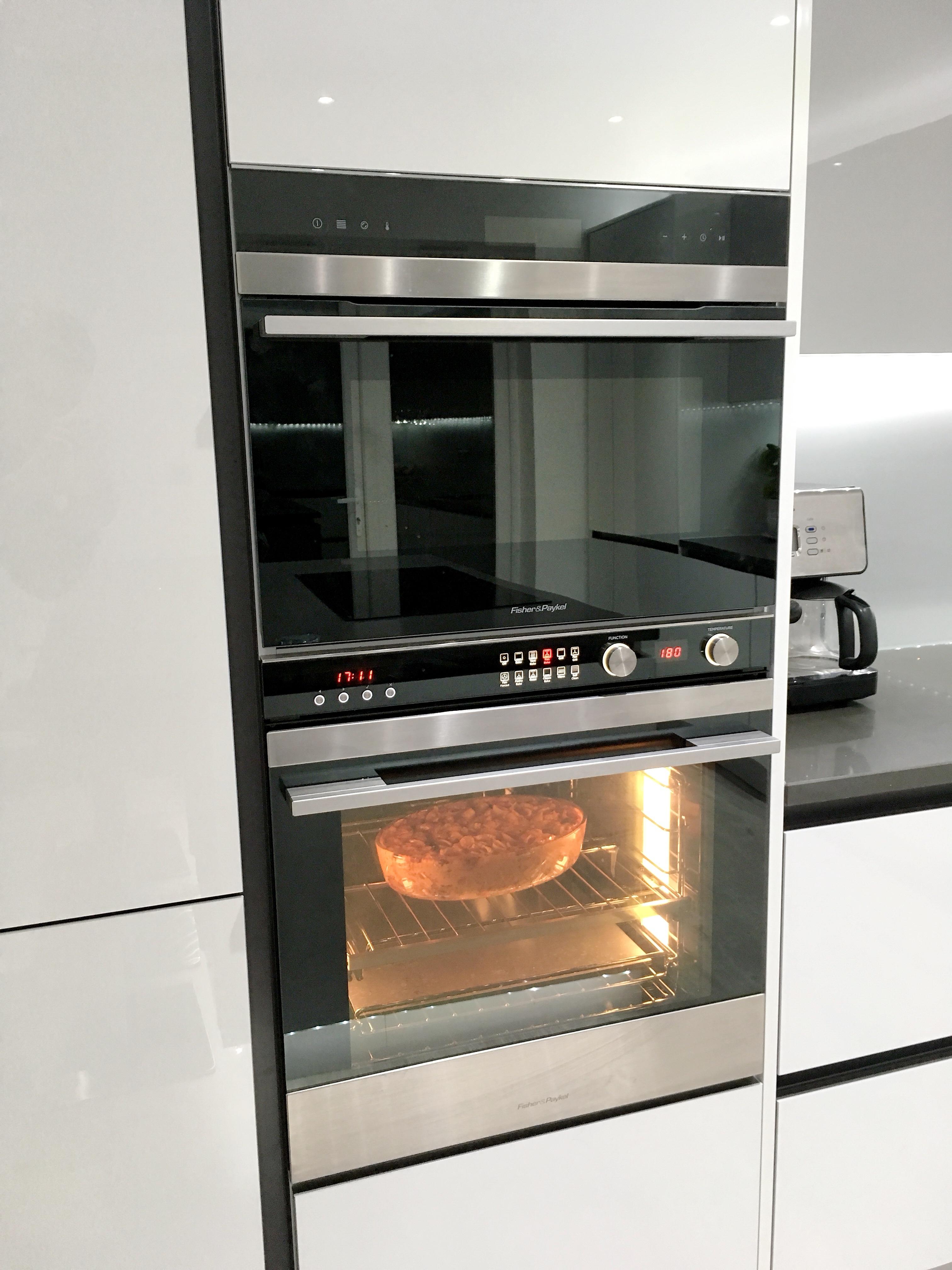 The Fisher & Paykel Ovens make cooking all sorts of meals a breeze, with the top oven also featuring a powerful microwave in addition to full oven functions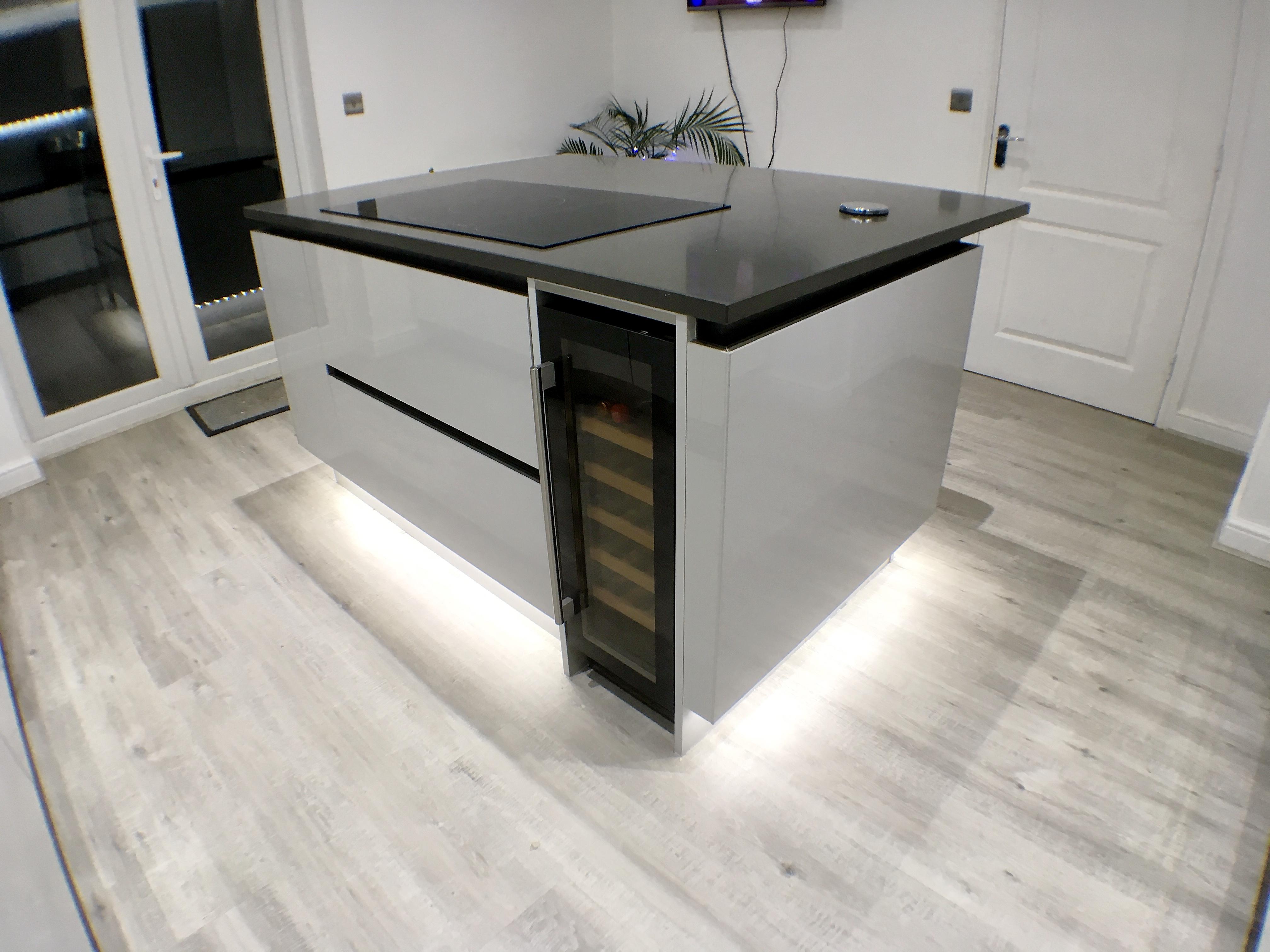 The island is fully loaded with a 5 zone induction hob and a 30cm wine cabinet, and a pop up socket for added convenience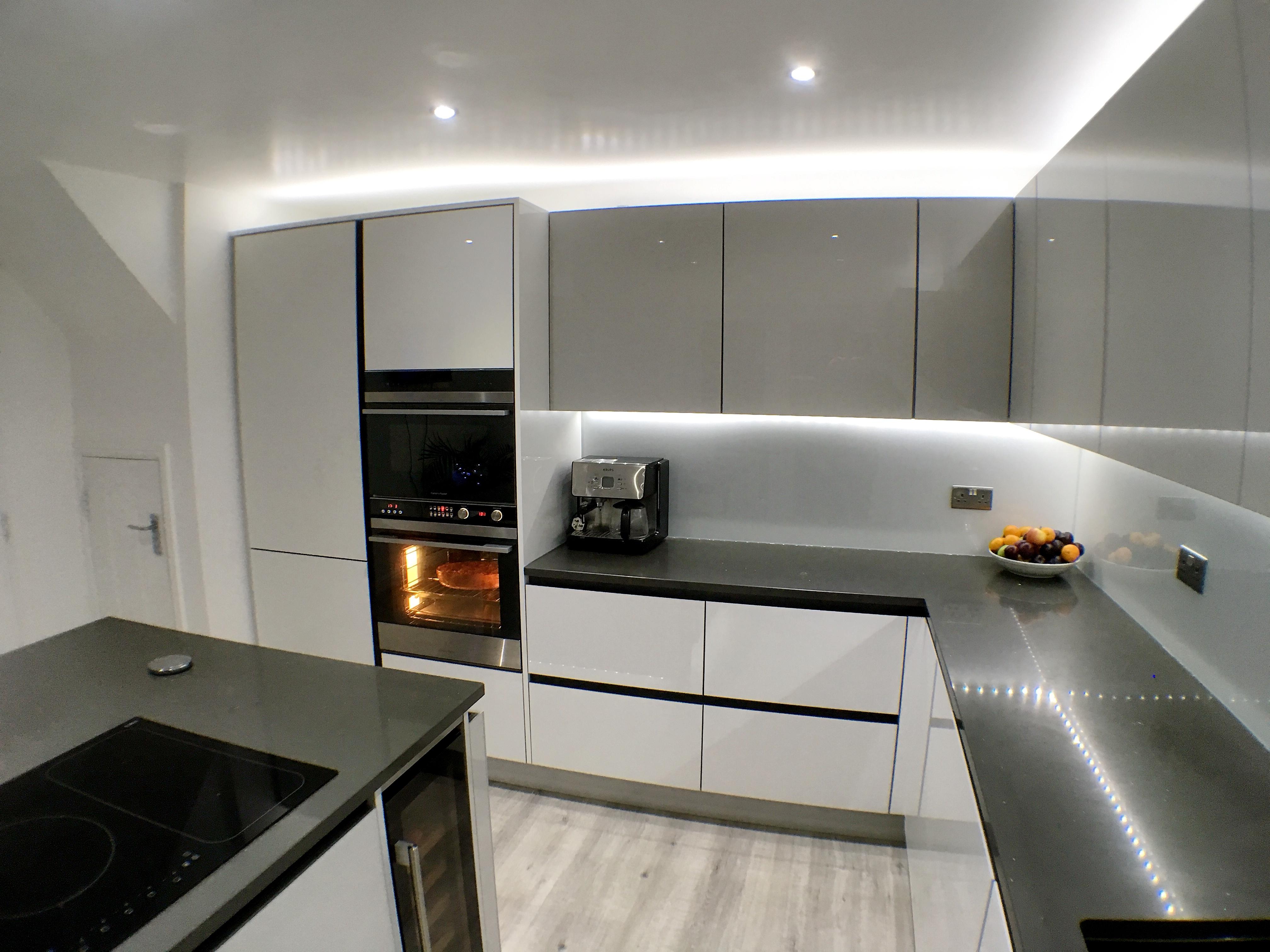 The contrast of the two colours are visually striking, especially with the undercupboard lights reflecting off the glass splashback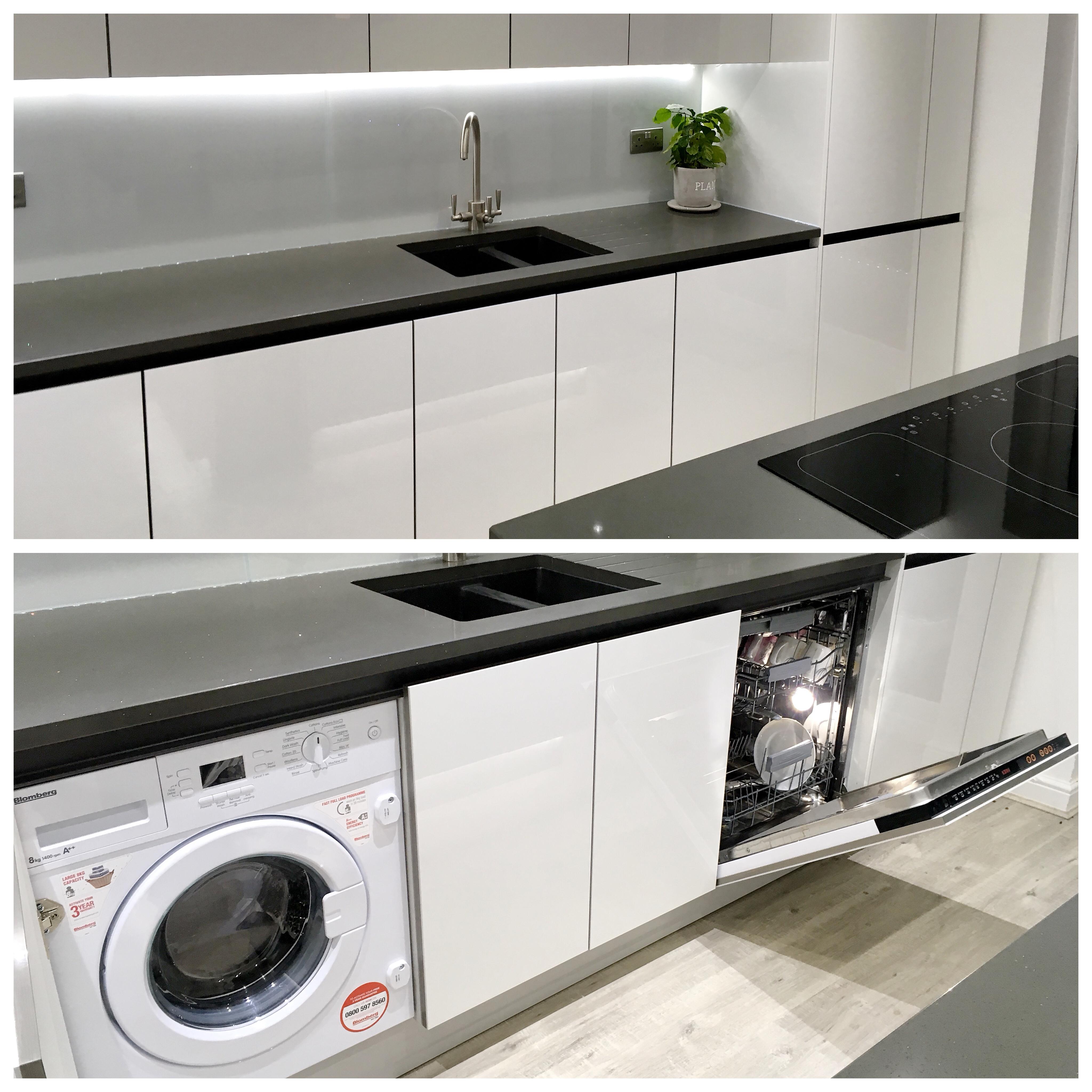 The seamlessly integrated appliances allow for all the required functionality of the kitchen without interrupting the flow of units...